Welcome back to Totally Tasty Tuesdays! I love seeing you all here each week. I notice when someone misses a week and I wonder where they are. I really do!
Before we get to the party, I just have to show you these photos of me and my girls...

I adore them. We had them taken for Mother's Day and I can't wait to get them on my wall.
This week's most viewed recipe is...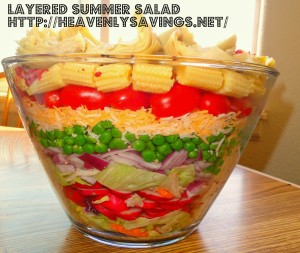 Layered Summer Salad
from Heavenly Savings